In May we continued our units on architecture and Arts & Crafts designers, and started a unit on space exploration and on blues musicians.
We learned about the work of Maya Lin, designer of the Viet Name War Memorial in Washington D.C. We also learned about the work of Louis Comfort Tiffany, famous for, among other things, the Tiffany lamp.
We learned about the various space exploration missions, astronauts, and space exploration equipment like lunar landers. (We made one of our own!)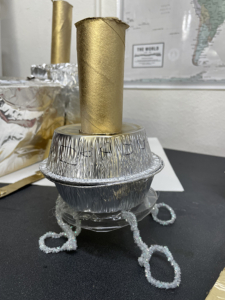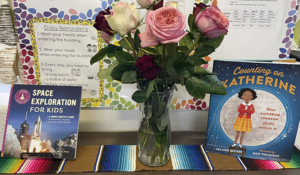 We also learned about Katherine Johnson, the African-American mathematician whose computations were vital to the success of the space program.
Our music appreciation classes this month featured W.C. Handy. We also listened to Cab Calloway's St. James Infirmary Blues.
Two of this month's recipes were Spanish omelette and apple crisp.