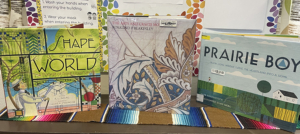 In April we started a unit on architecture as well as one on the Arts and Crafts movement and the design work of Willam Morris.
We learned about Frank Lloyd Wright's work including Falling Water and the Guggenheim Museum.
We also learned about the work of Antoni Gaudi, including Casa Batello and the Sagrada Familia cathedral.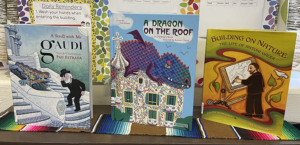 In addition, we started a unit on weather forecasting, learning about the effects of winds and ocean currents on weather and the tools used to measure other elements of weather like humidity.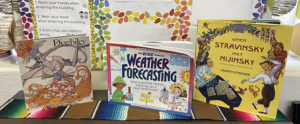 Our composer this month was Stravinsky. We also learned about Serge Diaghilev and the Ballets Russes. We learned about the famous costume designer for the Ballets Russes , Leon Bakst, and watched part of a performance of "Rite of Spring."
Most of April was dessert month. We made brownies AND cream puffs. But one of our cooking lessons this month was fresh pasta. Yes, we made it from scratch, rolling out ourselves!