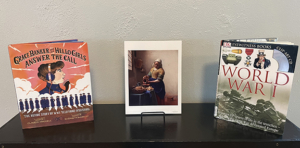 Samson Academy started the new year with a unit on World War I. We did a map study to identify the European countries involved. We learned how it changed American pop culture and women's fashion! We also learned about the League of Nations and the Treaty of Versailles. Our classical artist of the month was Vermeer.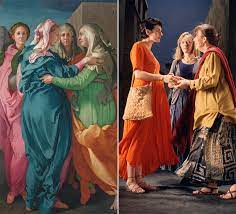 We started a unit on stories of the New Testament. After reading about Elizabeth's visit to Mary, we watched video artist Bill Viola's "The Greeting," based on "The Visitation" as painted by Renaissance artist Jacopo da Pontomoro.
We learned about the Great Migration, Prohibition, and how American women got the right to vote. We also continued our unit on artist Jacob Lawrence.