January 2021: the beginning of a new year, a new semester. At Samson Home School Academy, we started a new unit of American history: American Presidents, Washington through Lincoln. In addition to the the biography of each President, we studied the major events in American history that occurred during each administration. We learned about the Louisiana Purchase, the explorations of Lewis and Clark, the Missouri Compromise, the Monroe Doctrine, The Trail of Tears, the Mexican American War, and the Gold Rush.
As part of our history unit, we learned about the Constitution and the Bill of Rights. Students memorized the preambles to both documents.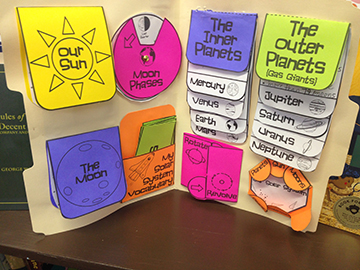 We also did a unit on the solar system and constellations. We made a lap book about the sun and moon and the planets. We drew a poster of relative sizes of the planets, using items ranging from a pepper corn to a watermelon. We also learned about the mythology behind the constellations. Each student chose a constellation and drew it.
Our music study this month was folk music. We listened to early folk music, the Carter family, Woody Guthrie, and Bob Dylan. The weather turned nice just in time for us to hold a singing class outside for "This Land is Your Land." Perfect for inauguration week!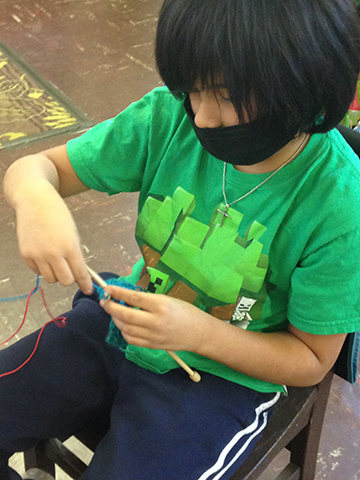 Our book this month is "Rascal," the story of a young boy and his raccoon in rural 1918 Wisconsin. As this book is on CD, we do handicrafts while listening. Our current handicraft is knitting. After listening to a few chapters, the class discusses the events and how they compare to our own time. This is one of the students' favorite classes!
Next month: the Seneca Falls Women's Rights Convention, the Underground Railroad, and so much more.
/wp-content/uploads/2020/08/SamsonAcademyLogoWeb-1.png
0
0
rmclaire
/wp-content/uploads/2020/08/SamsonAcademyLogoWeb-1.png
rmclaire
2021-01-29 18:05:21
2021-01-30 07:09:52
January 2021: First Presidents, the solar system, and constellations