Sample Day at Samson Home School Academy when HISD is in Session
Sample Day at Samson Home School Academy when HISD is in session
In an earlier post, I described a sample day when HISD was not in session. In this post, I describe a more typical day, one which includes HISD online classes.
Our day begins with a short session of aerobics followed by yoga. Students then settle into their desks to do timed multiplication drills before logging into their HISD classes or assignments. Students spend the morning alternating between online classes and HISD assignments and Samson classes and assignments.
Samson morning classes include typing, grammar, and writing. Samson assignments include cursive, memorization, and spelling. Students also receive individual lessons in math – done one-on-one at the white board – as well as in grammar, spelling, and writing.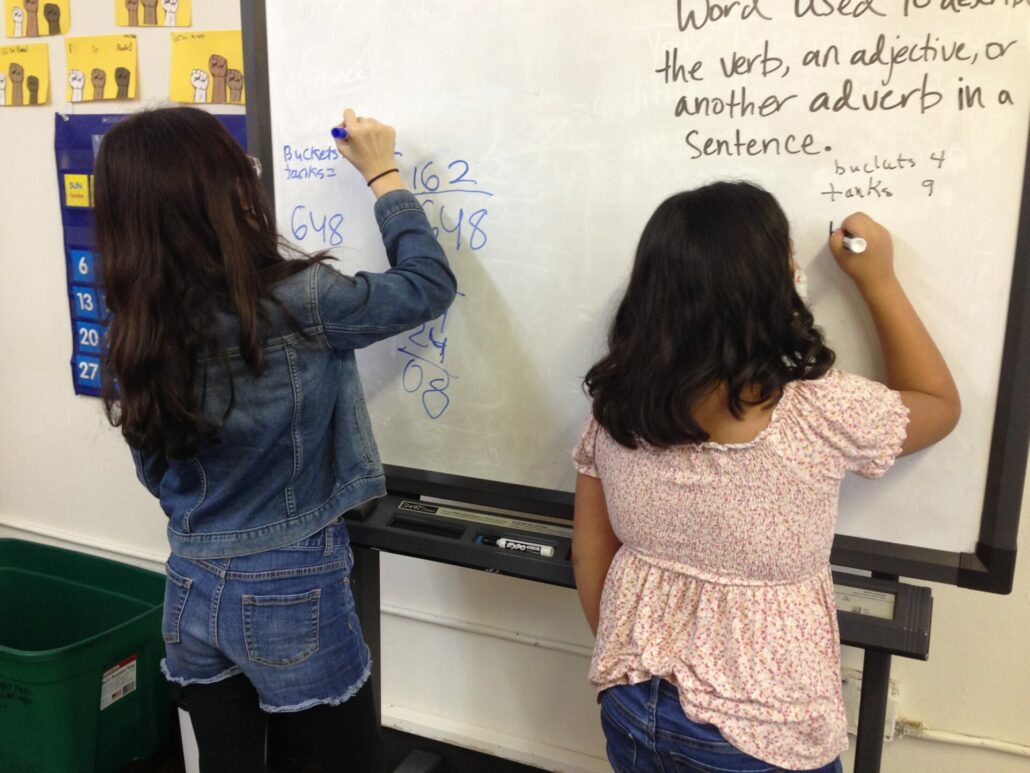 Free reading is available to those between assignments, or to provide a "brain break."
After lunch, students participate in a short karate lesson outdoors. Once back inside, students practice skip counting songs. While some students go online for their final HISD class of the day, the others wrap up any unfinished assignments or work on their weaving.
Once all students are again available, they gather on the carpet to watch a biography of a famous composer, artist, or historical figure or a video outlining a historical event or an aspect of science. This is followed by a hands-on project to reinforce the material just covered. Students have made "magic flutes" while listening to Mozart or put together booklets on the different types of whales. They have learned to perform a haka after learning about Maori creation stories. They have colored coke cans à la Warhol and decorated sugar skulls for Day of the Dead.
In their most recent major project, they spent two weeks planning and constructing a city out of recycled materials. As students finish a unit of history, they add figures to their Book of the Centuries, a timeline of events and people that shaped the world.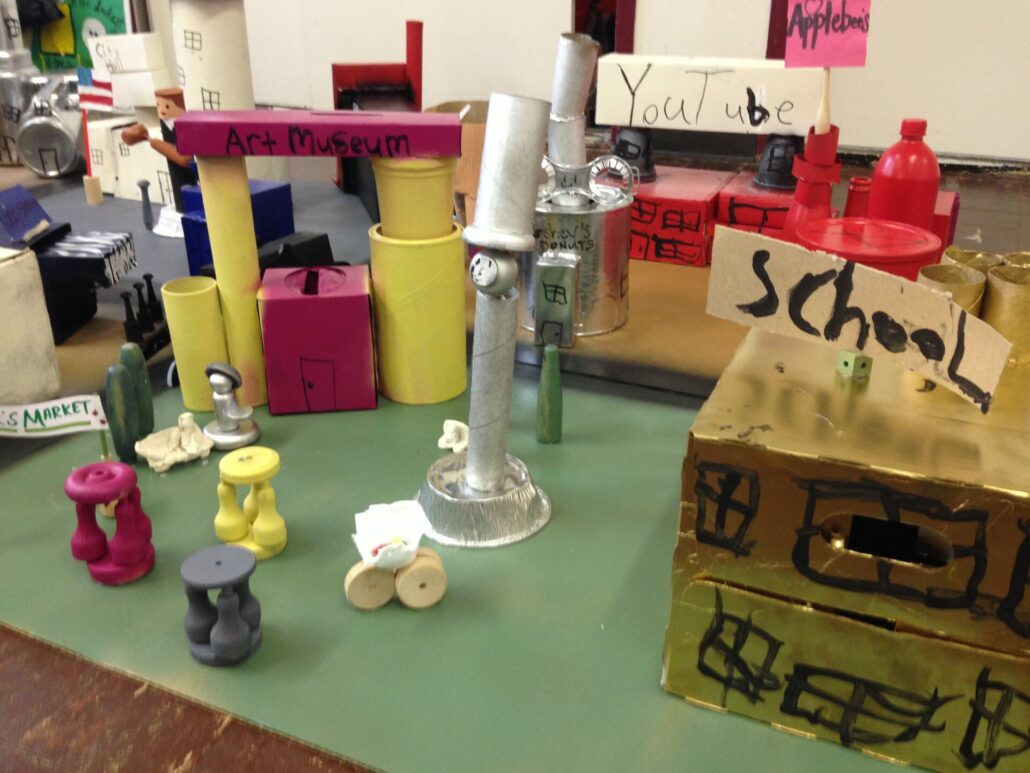 At the end of the day, students take turns with the various chores involved in cleaning the classroom before leaving for the day.
Our schedule takes into consideration student online commitments, as well as our own requirements for outdoor time, alternation between online work and handwritten assignments, and daily hands-on activities.
/wp-content/uploads/2020/08/SamsonAcademyLogoWeb-1.png
0
0
rmclaire
/wp-content/uploads/2020/08/SamsonAcademyLogoWeb-1.png
rmclaire
2020-12-12 17:13:39
2020-12-12 17:13:39
Sample Day at Samson Home School Academy when HISD is in Session