Hard to believe the school year is over! We managed to squeeze in a LOT of learning. We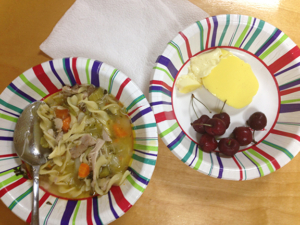 continued our unit on nutrition and healthy eating. We studied vitamins and their effect on the body. We also made some chicken noodle soup and bake custard from scratch.
We finished reading The Secret Garden and wrapped up our unit on world maps. We also planted the sprouted pea seeds we started during our unit on Mendel and his pea plants.
Our artist this month was sculptor Alexander Calder. We made two kinds of standing sculptures. It was quite a balancing act for the paper and wire mobile!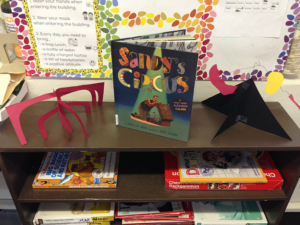 The last day of school we made home-made ice cream and topped it with fresh peaches and blueberries (plus a Sour Patch candy or two).We can't wait until September rolls around so we can start our unit on the Middle Ages!